At Dream Lucky Scrap Metal Recyclers & Exporters, we specialise in many forms of scrap metal, and that includes old cars. If you are looking for a company that offers car removal Perth, then we are your first choice to call.
Cash Paid for Cars
Car removal is one of our more popular services as we are also a car wrecker and car recycler. If you have an UNLICENT car, we even pay cash for car removals Perth, and top dollar if your car is a popular make, such as a Landcruiser or Toyota, etc.. Even if your car has no parts value, we will come and pick it up and take it away for free. This saves you the time, hassle and expense of trying to get rid of it yourself. It's a win-win all round.
An important point to note is that we are a licensed dealer, so if you have a licensed car or vehicle you wish to dispose of, we can take care of all the necessary paperwork for you.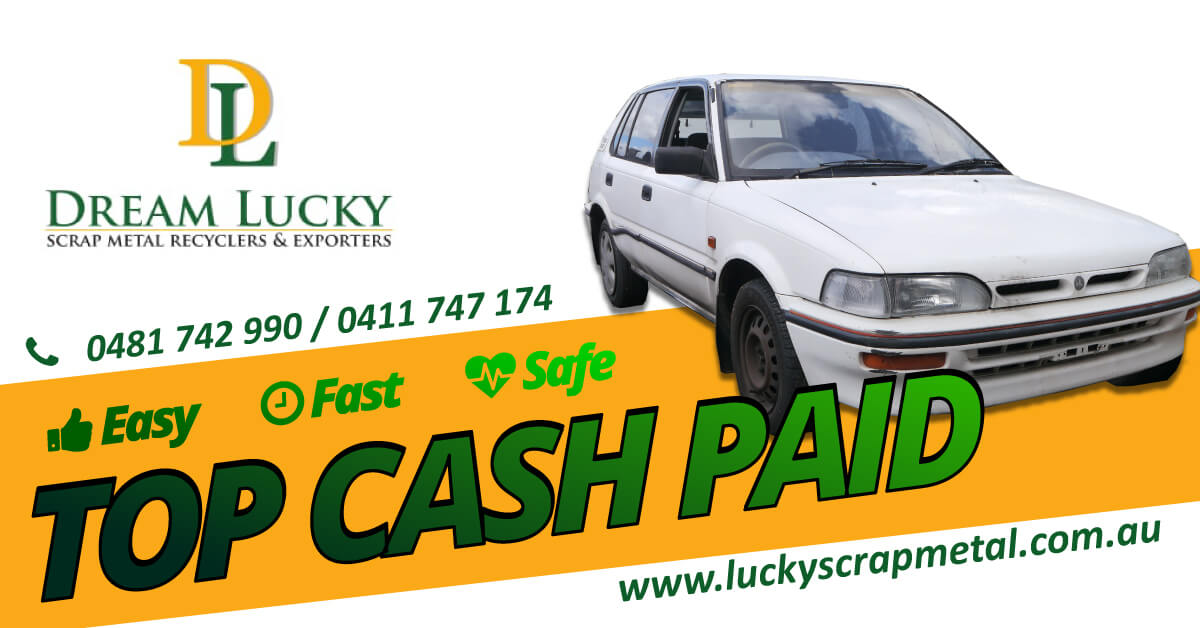 Car Removal Recycler
If you live in Perth, it's handy to know that a team like Dream Lucky is only a phone call away if you require car removal Perth. We service all of the Perth metro area, so we've definitely got you covered. With cars that have salvageable parts, along with scrap metal, we're most interested in things like:
Alloy wheels
Radiators
Starter motors
Transmissions
Catalytic converters
Alternators
Car batteries
And more…
Scrap Car Removal
An old car that doesn't really have many salvageable parts is still of some value to us in the form of scrap metal, such as cast iron, copper and aluminium. That's why we're willing to come and collect your stricken car and haul it away at no cost to you.
So don't leave that old car abandoned in the driveway, yard or out on the street. For scrap car removal Perth, call us first.
At Your Service
Dream Lucky Scrap Metal Recyclers & Exporters is at your service 7 days a week for car removal. We guarantee to come and collect your car within 24 hours of receiving your phone call. For cars of some value, our prices are very competitive. As a major scrap metal exporter in Perth, we want your old car.
For more than 20 years our team has been serving the Perth metro area for car removal and scrap metal recycling. Get in touch today for car removal Perth. We're only a phone call away.