Need to get rid of your junk car? Would you like to receive instant cash for it? As a scrap car buyer, we offer cash for cars in Perth. We give you top prices no matter their age or condition.
We can evaluate your scrap car condition, pick it up, and give you cash quickly. We always aim to give you the best deal. Want to make money from your old car? Let's begin. Just fill in the form with your scrap car info. Or give us a us at 0411 747 174.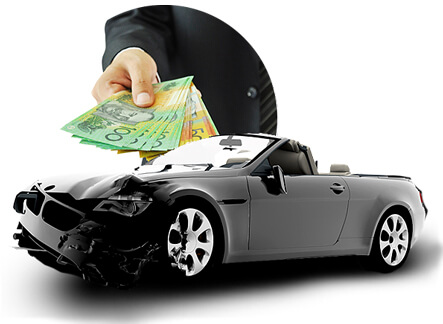 If you have a junk vehicle, be it a car, truck, van, caravan, or something else, then we want to hear from you. Our team offers only the fairest and most competitive prices in the market and aims to give you the most simple and hassle-free experience. As we specialize in metal recycling in Perth, we like cars in all conditions as there are always scrap metal parts that could be recycled.
How Cash for Cars Works
It is so simple to get cash for cars near you (in Perth).
Share details about your car.
Receive a free, no-obligation quote.
Sign digital paper.
We'll pick up your car.
Get instant cash upon car pickup.
We can pay you on-site, and come and pick the car up at no charge. The same day pick up is no problem for us. We don't charge anything extra for car removal in Perth.
We'll take care of all the details and do all the hard work. It'll save you time and provide a win-win solution to sell cars quickly for cash.
How Much Cash for Scrap Cars?
We determine the cash value for scrap cars based on several factors including the make, model, age, and condition of the vehicle. While prices can vary, we always aim to offer the most competitive rates in the market.
Each car is unique, and we evaluate every vehicle individually to ensure you get the best deal. Reach out to us directly for a specific quote tailored to your car.
Why Choose Dream Lucky for Cash for Cars in Perth
Over 20 years of experience in scrap metal recycling in Perth.
Highly reputed in the scrap car recycling industry
We are a licensed cash-for-car company with the right car disposal methods.
We pay premium $$$ for your scrap car or damaged car.
We do not mind coming to your location and can pay on-site.
Our central Perth WA location is close to all Perth metro suburbs.
We Welcome Every Make and Model
No matter the make or model, we're interested! We welcome all vehicles, especially the following brands:
Subaru
Toyota
Nissan
Mitsubishi
Holden
BMW
Ford
Mercedes
Hyundai
Audi
Mazda
Volvo
Kia
Jeep
Suzuki
Whether it's old or new, in pristine condition, or seen better days, we're here to offer you the best deal for your car.
Perth's Hassle-Free Scrap Car Cash
So if you want cash for cars in Perth there really is no better choice than Dream Lucky. Our service stretches all across the metro area, from north to south and east to west. Our friendly service and customer-focused mindset make for an entirely hassle-free experience.
If you are sceptical about our prices, don't be. We are constantly searching for scrap metal in Perth as we can reuse or recycle the materials. This means that we have a strong incentive. And you can be sure that we will give you top prices for your car, even if it is old and damaged.
So give us a call now at 0411 747 174 and get instant cash for cars near me. No-obligation quote.