We strive to deliver you the best demolition and clean-up services. We have a trained team of professionals who are skilled to do construction rubbish removal. We clean the construction materials, construction waste, and building waste demolition for any projects irrespective of their size. The cost related to the cleanup is competitive.

Construction materials clean up
We provide the construction rubbish removal and dismantling of all building sites and mining site shutdowns at cost-effective rates. On-site our team has all the heavy equipment for construction materials and construction waste processing to render the building material to be reusable or to a point where it can be recycled.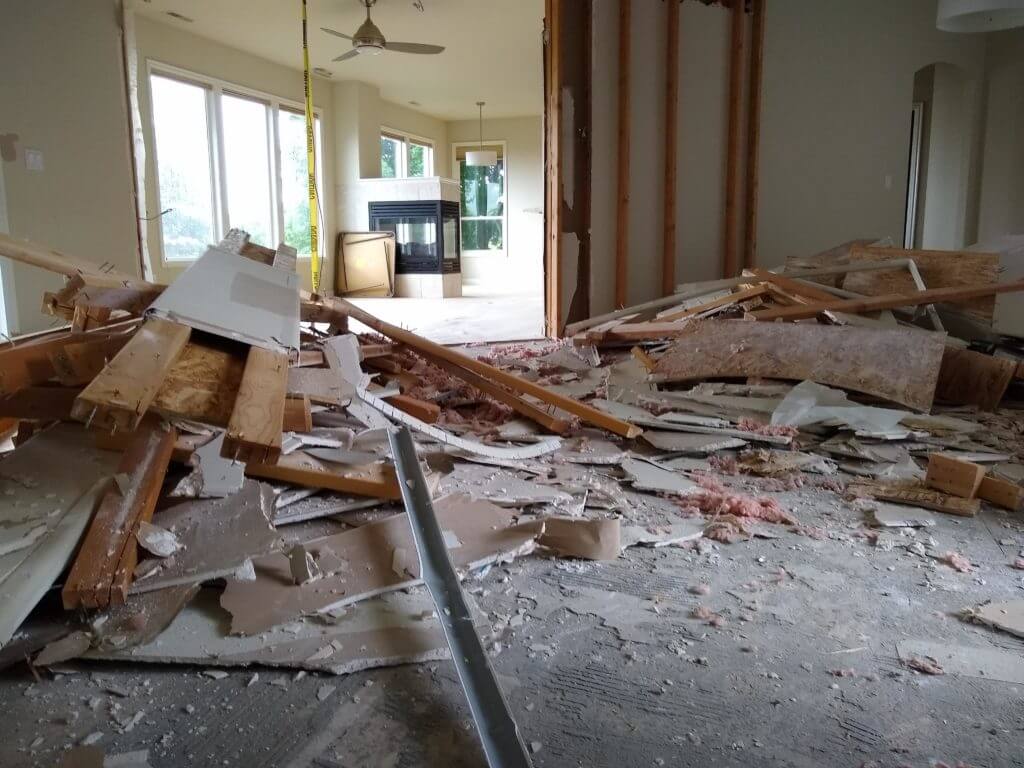 Demolition Clean Up
We provide the demolition cleanup of staff and equipment at cost-effective rates. While in action, we analyze the hazards associated along with the formulation of an effective plan for performing a step-by-step procedure for removal and disposal. We cover a wide area of demolition removal in any sector both residential, as well as commercial.
Construction materials clean up
We clean the construction materials and construction waste for any projects irrespective of their size and operate on the following criteria:
Estimated time required to perform the cleanup services.
Size of the project and materials to be removed and disposed of.
Additional requirements in the form of equipment and special care for materials that are either delicate or hazardous.
Recycled building materials
We check before demolishing a building for the material that can be reused and recycled after dismantling. The materials that can be completely salvaged include concrete, plywood, hardwood floors, moldings, stairs, insulations, plumbing systems, doors, etc. These can be sold, reused, and recycled.
Commercial Demolition
We are highly trained and bring all our expertise for the demolitions at commercial projects. This is mainly because the size and type vary in every instance. We offer the best possible and effective solutions to all our customers with the help of all innovations in the field of services, equipment, and technology.
Shed Removal
We remove the sheds both from residential, farms, and commercial sectors. We do the job with the perfection that satisfies you every time. The demolition rubble is disposed of and removed right after the job is complete.
Factory Demolition
These demolition jobs are usually large-scale projects which require heavy machinery involvement that we provide. The materials are demolished and the usable are reused and recycled.
Building Demolition
We demolish all buildings irrespective of their sizes and take the machinery and equipment necessary with us. The demolished materials are either disposed of or the reusable are utilized after proper analysis.
Call us today for a free quote.