We are your trusted partner for efficient, eco-friendly white goods disposal in Perth. Our team of professionals is expertly trained to handle all your scrap white goods disposal needs. We ensure a hassle-free experience and competitive pricing.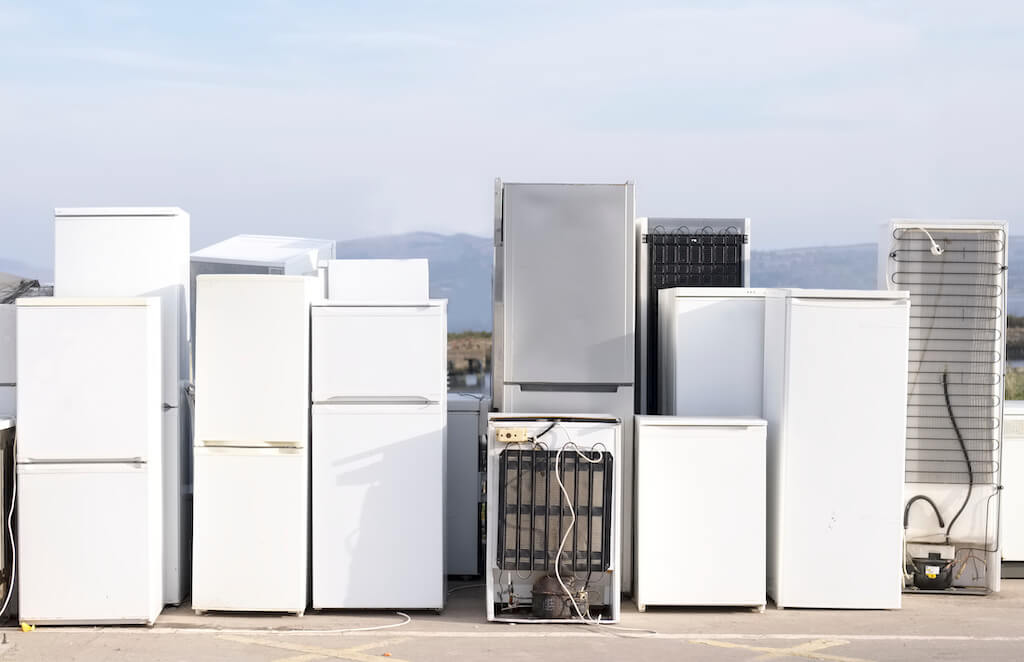 Easy White Goods Removal
At Dream Lucky Scrap Metal, we prioritise responsible white goods removal in Perth. Our services cover the removal and disposal of all types of white goods appliances, from refrigerators and washing machines to air conditioners and more.
We are equipped with the necessary tools and expertise to handle white goods of any size and ensure they are disposed of in an environmentally friendly manner.
Our team is experienced in collecting white goods from various sources, including:
You can trust us to handle your white goods disposal efficiently and responsibly, leaving your space clean and clutter-free.

Our White Goods Collection Process
Our white goods collection process is designed for efficiency and compliance with all relevant regulations. Here's how it works:
Scheduling Pickup. Contact us to schedule a convenient pickup time for your white goods.
Safe Handling. Our team will safely remove and transport the white goods to our facility.
Environmental Responsibility. We prioritise recycling and eco-friendly disposal methods for white goods.
Benefits of Our White Goods Disposal Service
For your scrap white goods disposal in Perth, you can benefit from:
Quick and efficient white goods removal.
Enhanced organisation and cleanliness in your space.
Assurance of compliance with disposal regulations.
Eco-friendly disposal practices that prioritise recycling.
Peace of mind knowing your white goods are handled responsibly.
Competitive pricing for our top-notch service.
White Goods We Dispose Of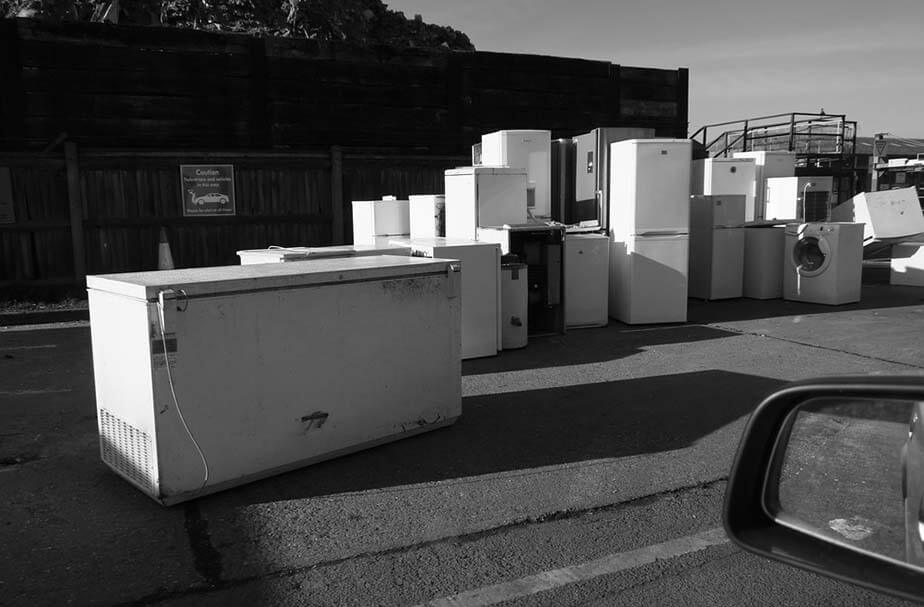 Our white goods disposal service covers a wide range of appliances and equipment, including but not limited to:
Refrigerators (Fridges)
Washing machines
Dishwashers
Freezers
Air conditioners
Ovens and stoves
Microwaves
Dryers
and more.
If you have old white goods that need disposal, contact us, and we'll ensure they are handled properly.
Discover more white goods that can be recycled in our White Goods Removal Tips article.
Turn Your Scrap White Goods into Cash
Looking to turn your unwanted white goods into cash? Dream Lucky Scrap Metal is here to help. We specialize in offering white goods for cash solutions. It ensures you get the best value for your old and unwanted appliances.
How It Works
Drop Off at Our Facility — Bring your white goods to our scrapyard for cash rewards.
Evaluation — We'll assess the condition of your items.
Get Paid — Based on their condition, we'll offer you cash for your white goods.
Whether you're a homeowner with an old fridge, a business owner with excess equipment, or an estate manager handling estate clearances, we are your trusted partner for white goods for cash in Perth. We're dedicated to making the process simple, green, and profitable for you.
Get Started Today!
Considering white goods disposal or removal in Perth? Whether you're scheduling a pickup or have questions about services, we're here to assist. Contact us for efficient and reliable white goods removal services.
Choose Dream Lucky Scrap Metal for a seamless experience: eco-friendly white goods disposal and the opportunity to earn cash from your scrap appliances.