Where Can I Find Metal Recycling Near Me
When it comes to scrap metal recycling, here at Dream Lucky Scrap Metal Perth, we take it very seriously. Our reputation has been built on reliability, outstanding customer service and our passion for saving the environment. If you want to discard scrap metal in Perth, we can ensure you get the right advices, simple booking in procedure and service times to suit your busy lifestyle. Simply type in metal recycling near me and you will see plenty of companies all vying for your attention, but only one can deliver exactly what you need, when you need it and at a price that's right!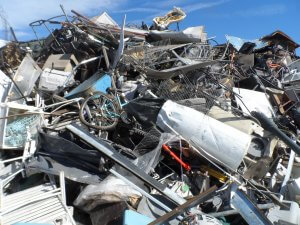 Perth's Trusted Scrap Metal Buyers & Pick Up Service

When considering metal recycling near me, just think Dream Lucky Scrap Metal Perth. From car removals, demolition clean up, construction rubbish removal, and cash for cars we can do it all. You will be surprised at just how much scrap metal you have unused lying around your home. Think that old computer or laptop, old mobile phones, unwanted BBQ, the car that no longer runs. The list goes on and one. Many people store these items in their garage, garden or loft simply because they do not know where and how to dispose of it and that is where we come in. We have a range of skip bins and scrap metal hook bins for all your needs. We deliver and pick up at times to suit you. Our massive Bayswater yard has easy access to large trucks with 40FT containers for all your commercial, residential or industrial recycling needs.
We buy scrap metal in Perth for recycling and re-use, reducing the overloaded landfill sites. Re-cycling scrap metal reduces energy output, adds money and jobs to the economy and is step toward a greener planet. Items we can recycle include copper, aluminium steel and brass. We also buy car parts including car batteries, alternators, starters, catalytic convertors, alloy wheels and old cars. Other items include E-scrap such as mobile phones, Computers, circuit boards, processor & memory chips
Best Prices for Scrap Metal Perth
We have the best scrap metal price Perth because we want to make it as easy and affordable for you to dispose of your unwanted items and care for the environment. Our experienced buyers are ready to provide competitive pricing for all of your metal recycling needs so not only do you get the satisfaction of helping the environment, you also get some extra cash for your efforts!
For detailed metal recycling prices, check our scrap metal prices. You can get $50.00 for your scrap metal.
NOTE: Conditions apply. These price a subject to change at any time without notice and are only to be used as a guide.
Search online for metal recycling near me and you will see why we are number one in Perth. Australian owned and operated, we have decades of industry experience and a ream of professional, friendly staff who are always on hand to offer help and advice.