The disposal of waste, scrap metal bins, and recycling are all core processes at Dream Lucky Scrap Metal Recyclers & Exporters. However, to easily collect that waste, we provide a range of commercial skips and hook bins in Perth for your convenience.

Commercial Skips and Hook Bins in Perth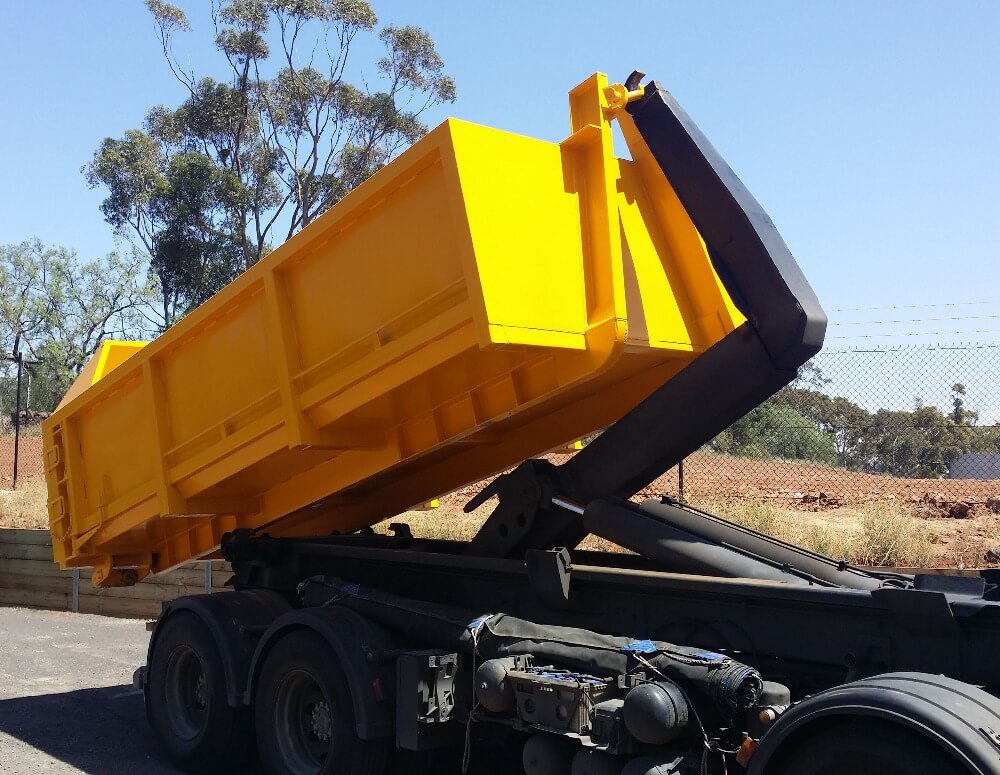 Different jobs, whether it's a home cleanup or a commercial demolition project, have different requirements. That's why we have a diverse range of sizes for both hook bins in Perth and skips.
Sizes start at a modest 3 cubic metres and go right up to a massive 30 cubic metres for those mammoth projects.
We provide drop-off and pick-up of scrap metal bins to businesses and builders alike in the Perth metro area for FREE. As soon as we get the request for a bin or pick up we attend to it on the same day, so no inconvenience to you whatsoever. We are after all types of metal for recycling purposes, and that's why we offer the free skip bin and hook bin service to businesses and builders disposing of scrap metal.
This offers the perfect solution for businesses such as steel fabricating workshops, metal workers, machining shops, and the like.
Drop Off Your Scrap Metal Bins
If you have some scrap metal you would like to dispose of, bring it to our yard. We are open Monday to Saturday from 8 am to 6 pm, including public holidays. If unsure, just give us a call first. We're happy to take your ute full of scrap metal, and will even trade for the right materials.
If you have a personal project that results in a lot of scrap metal, then don't leave it piled up in the yard. Bring it to us and we'll take it off your hands with our scrap metal bins.
Scrap Metal Recycling Dealers
We believe in helping the environment as much as possible, and that's why much of our business focus is on recycling. As one of the most trusted and efficient scrap metal recycling dealers in Perth, Dream Lucky has proudly been serving the local community for more than 20 years, and all up we have over 40 years of experience in our industry.
Call for scrap metal rates and we guarantee to offer some of the best prices in the business. We have collection systems available for your waste and recycling, so you can count on us to make the process as easy and hassle-free as possible, allowing you to get on with the important tasks.
For scrap metal bins and hook bins in Perth, and all your scrap metal recycling needs, contact us first.