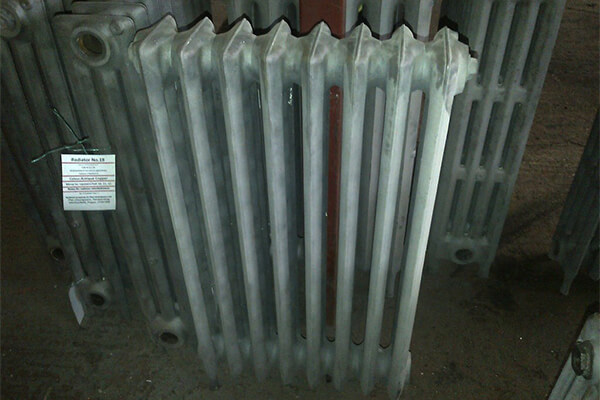 Are you searching for the best place to get top dollar for your scrap radiators in Perth, WA? Look no further!
Dream Lucky Scrap Metal is your premier destination for turning your unwanted scrap copper radiators into instant cash.
Scrap Copper Radiator Perth: Why Choose Dream Lucky Scrap Metal
Highest Cash for Scrap Copper Radiators
Our pricing is transparent and competitive, ensuring you receive the best value for your scrap copper radiators. We determine scrap radiator prices based on the latest market rates, guaranteeing a fair deal for your materials.
Convenient Locations
If you wondered, "Where can I sell my scrap radiators for cash near me?" Dream Lucky has strategically located branches across Perth, making it easy for you to convert your scrap radiators into instant cash without the hassle of travelling far.
Effortless Process
Experience a hassle-free transaction with our straightforward process. Bring your scrap copper radiators to our location, and our experts will provide an instant appraisal, ensuring a quick and seamless experience.

Scrap Radiator Perth: What We Accept
We accept various radiator types, including scrap copper aluminium radiator and scrap car radiator. Our specialised scrap radiator recycling machine ensures responsible and environmentally friendly disposal.
*Instant cash and no removal fee are subject to terms and conditions. Evaluation of the scrap radiator's condition is necessary.
How to Get Cash for Scrap Radiators with Us
Visit Our Location
Bring your scrap radiators to our conveniently located branch in Perth.
Instant Appraisal
Our experienced team will conduct an instant appraisal, determining the value of your scrap copper radiators.
Immediate Cash Payment
Once the appraisal is complete, we offer immediate cash payments, providing you with a seamless and rewarding transaction.
Why Choose Us
Expertise
With over 20 years of experience, we specialise in scrap metal transactions, ensuring a reliable and efficient service.
Transparent Processes
Our processes are clear and straightforward, making them easy to understand and navigate.
Competitive Prices
We strive to offer fair and competitive prices, guaranteeing the best value for your scrap copper radiators.
Customer Convenience
Your convenience is our priority. We work on your schedule, making the process convenient for you.
Instant Cash
Enjoy the benefit of instant cash for your scrap radiators, making the entire experience quick and rewarding.
At Dream Lucky Scrap Metal, we're not just a scrap metal service; we're your trusted partner in turning your scrap radiators into instant cash. Contact us today and experience the convenience of scrap metal transactions.
Your scrap radiators deserve the best, and so do you!